webcomic war 2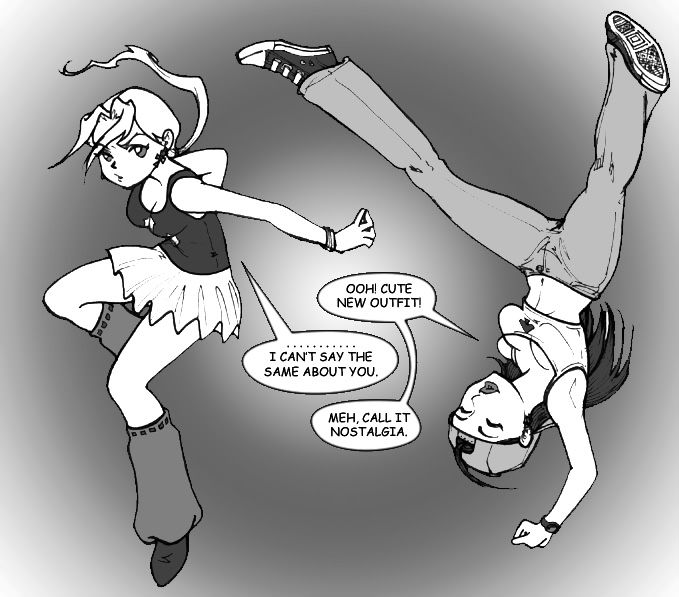 I'll tell you more about our... history later on ;)
Ok here's as much as I can remember:
Chex and um...
Jaq
met in a logbook.
Now for
Logbook
history!
In the
College of Architecture of Fine Arts
(CAFA, now split up to College of Architecture/CA and College of Fine Arts and Design/CFAD) of
University of Santo Tomas
(UST), we had organizations, as any other college would. The organizations had logbooks, as any other college organization would.
BUT, since this one is a college of mostly crazy(oops!) artists, our logbooks are signed by its art-student members not just by messages in words, but also in
doodles
, drawings of the signer's alter-ego. Soon enough almost all art students had their own alter egos in the logbook, which turned into a chatroom: not as virtual, but can also be as anonymous ;)
Let's just say the doodles got a life of its own as time went by.
Somewhere along the way one 'doodle' killed off another. And all hell broke loose!
Don't ask me how or why it happened. All I know is that by the time I saw a logbook in CAFA it was quite a graphic battlezone. I just
had
to join in! ;D
So why don't you?